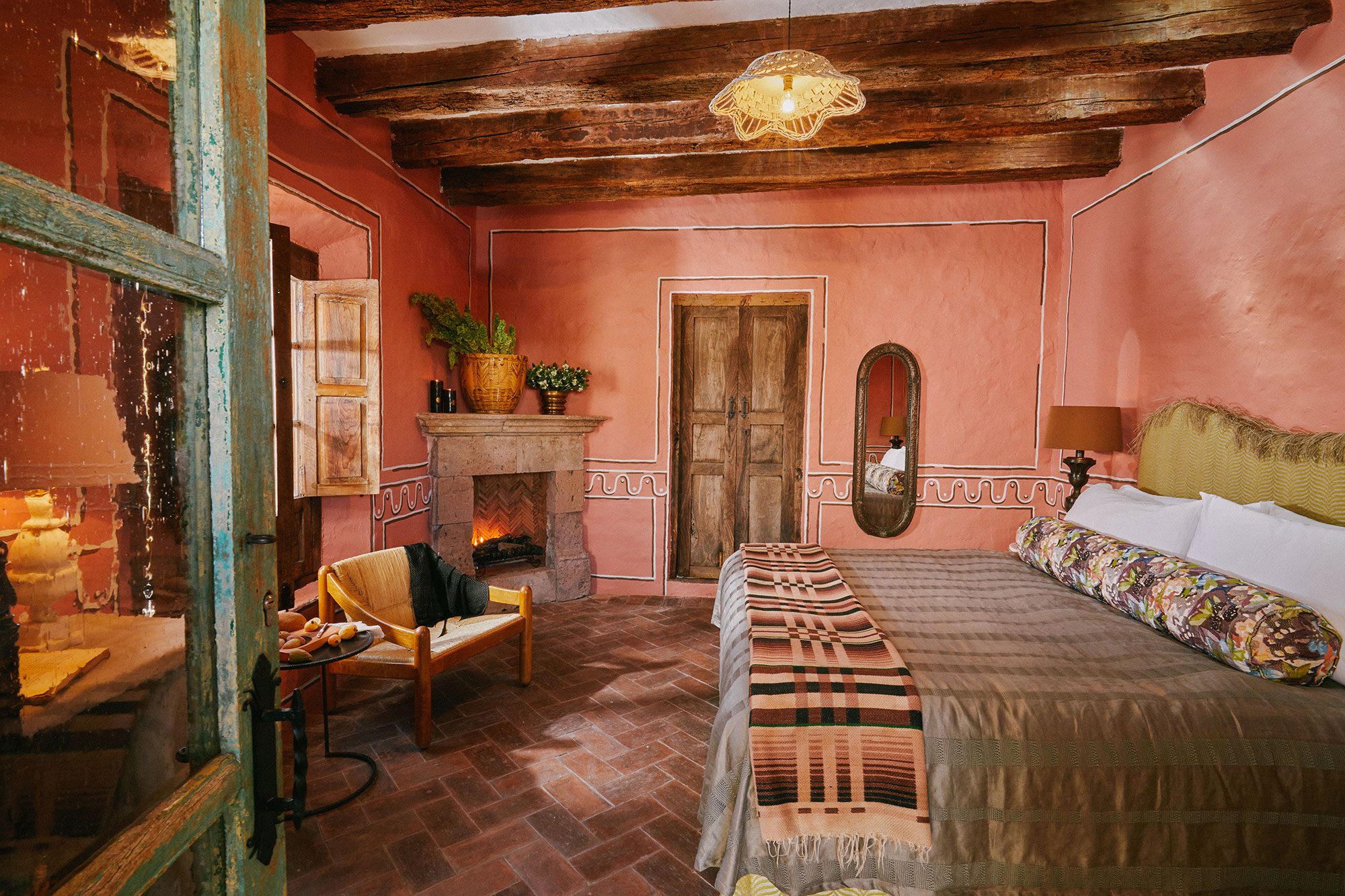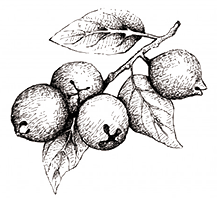 Can you keep a secret?
The quietest ones have the best stories to tell.
Atop a fairytale staircase, amid a personal garden of fruit trees, flowers, succulents, and vines, our middle sister stays mostly out of sight—but forever on your mind.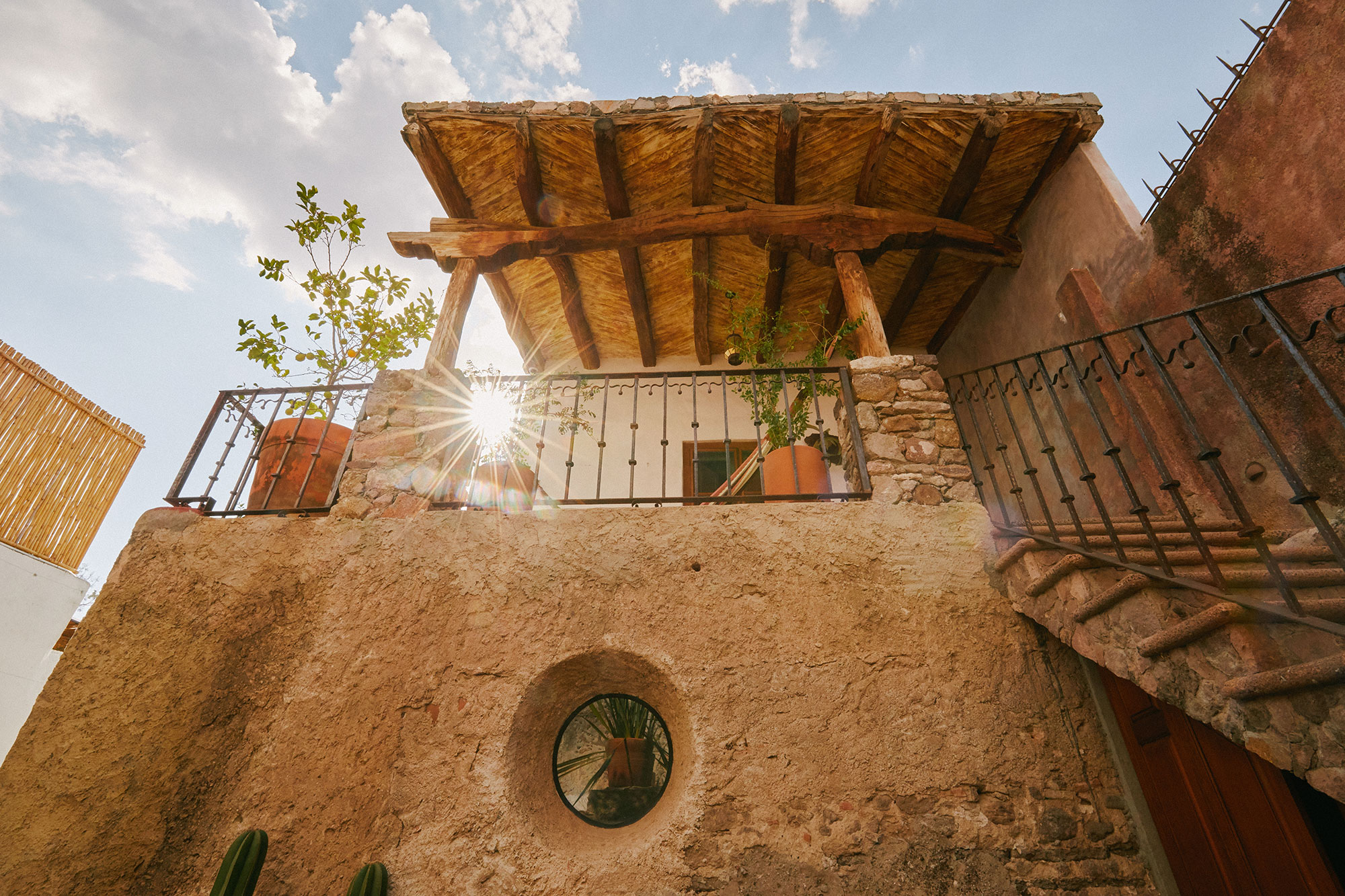 The most serene and seductive of our three, 300-year-old guestrooms, Juana's natural warmth invites a lingering touch, from the luxuriously draped bath to the mane-like fringe and lush linens on the bed. (All look best when unfussily tousled.)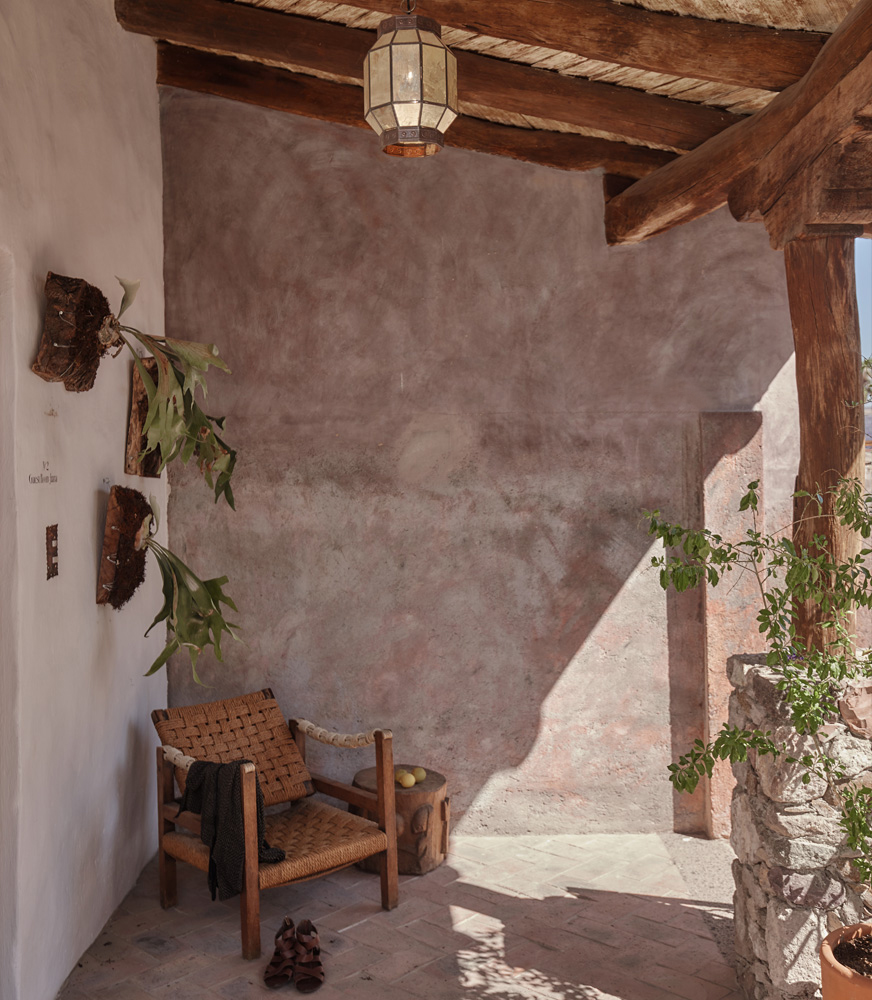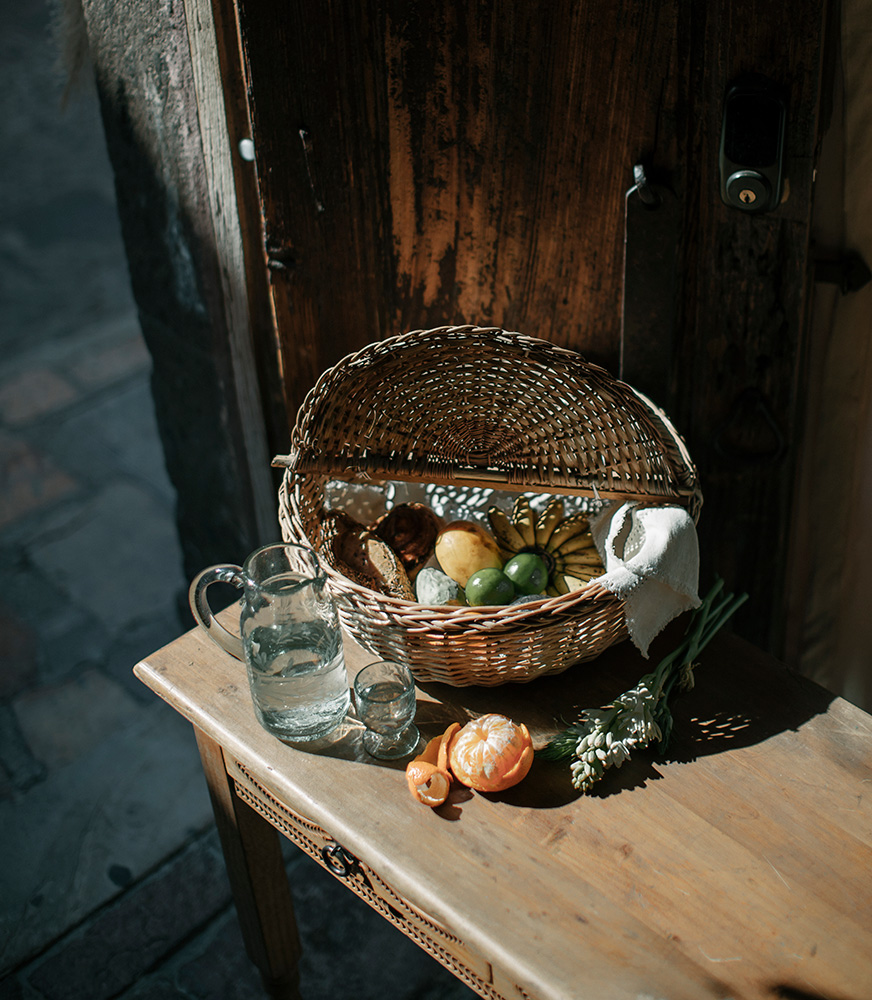 Suffused with a rosy glow and tantalizing, ever-blooming scent (a gift from the perfumería below), Juana inspires more than love letters. Writers, artists, and romantics alike have been known to swoon at the shaded terrace, perfectly hammock-sized, at all hours of the day—and night.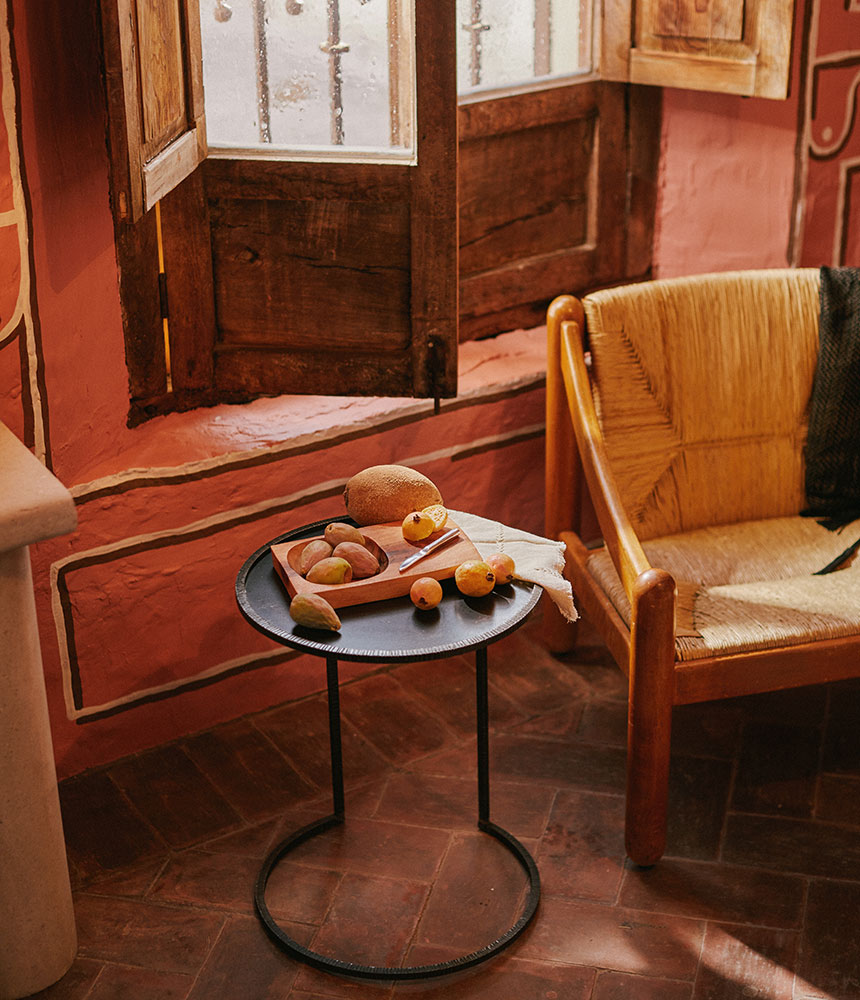 But here's one secret we'll gladly share: First light is when Juana truly shines. East-facing doors open wide to unveil a private sunrise for those who wake early. Or never go to sleep.
Daily Mesón Morning Basket
King Bed with Luxury Bedding
Private Staircase Entrance
Decorative Stone Fireplace
Ensuite Bath with Tub & Rain Shower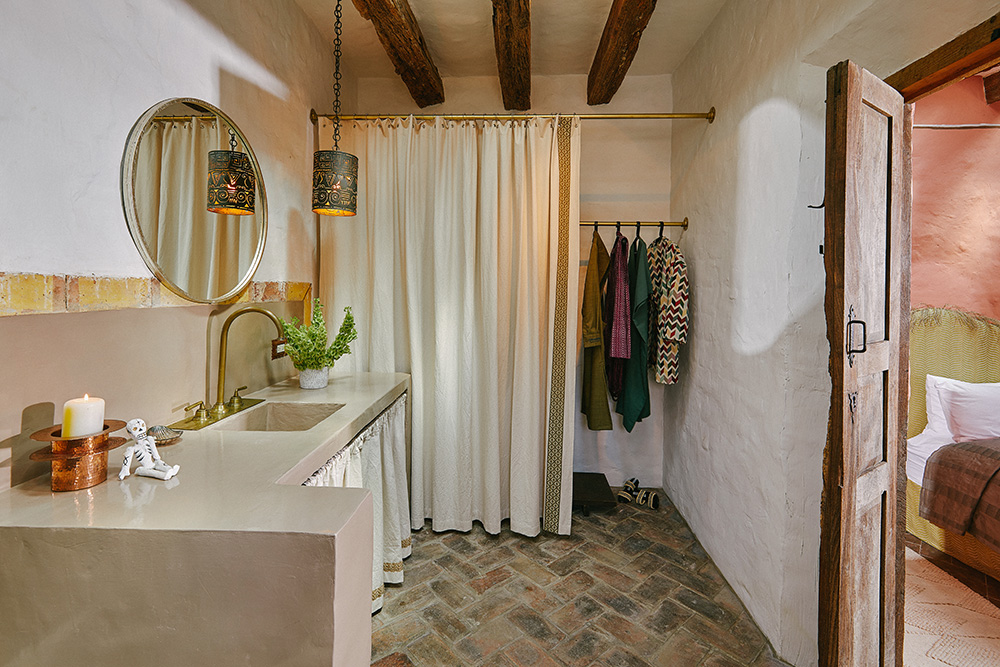 When you're feeling mysterious...