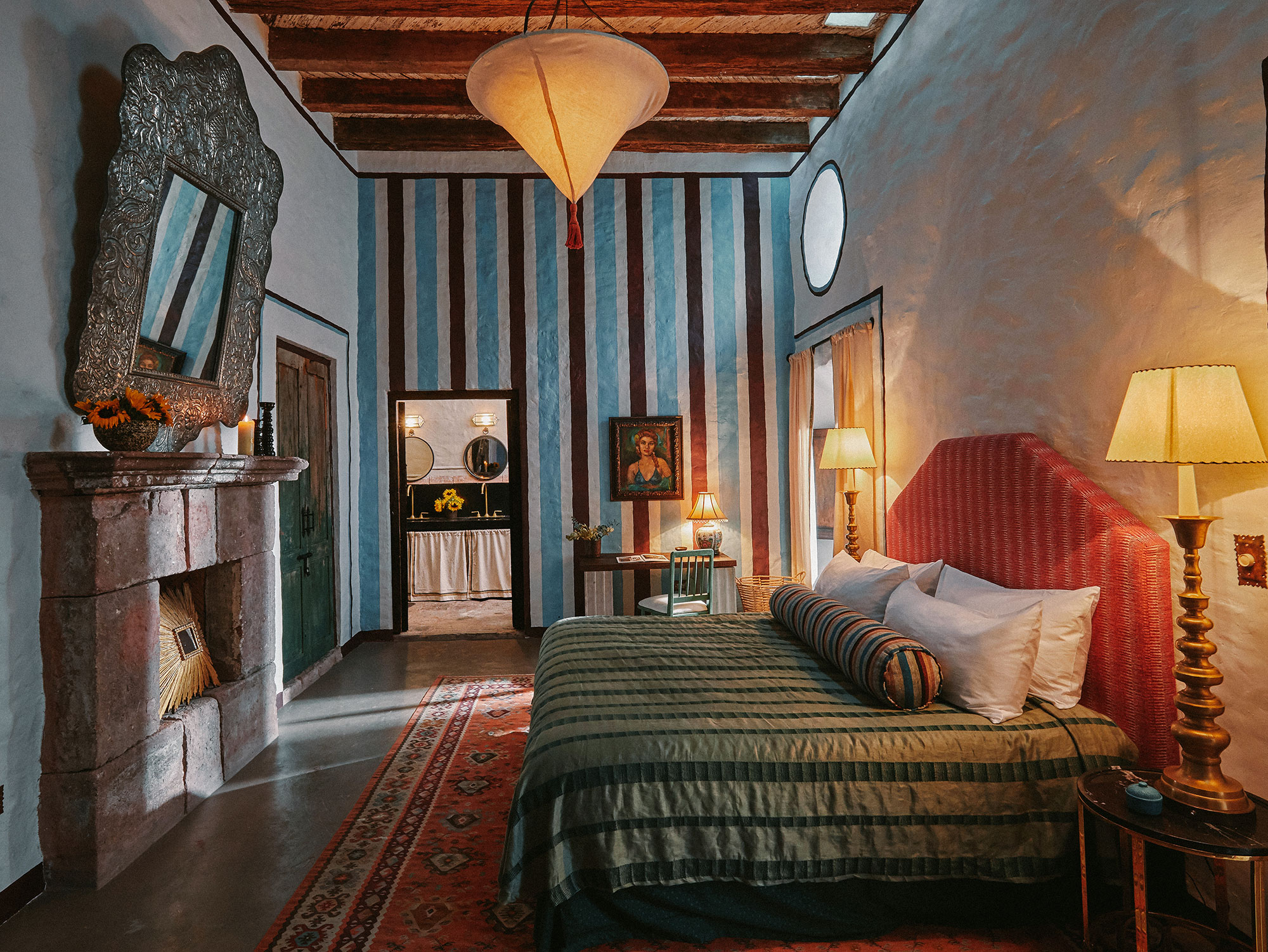 A little extra is always just right.
The grandest of our three sister rooms, Chana is for those who choose it all: The solitude and the center of the action. Space to spread your wings and a cozy place to alight. Feet on the ground, head in the clouds. Solid and stripe. Black and white. And every shade in between.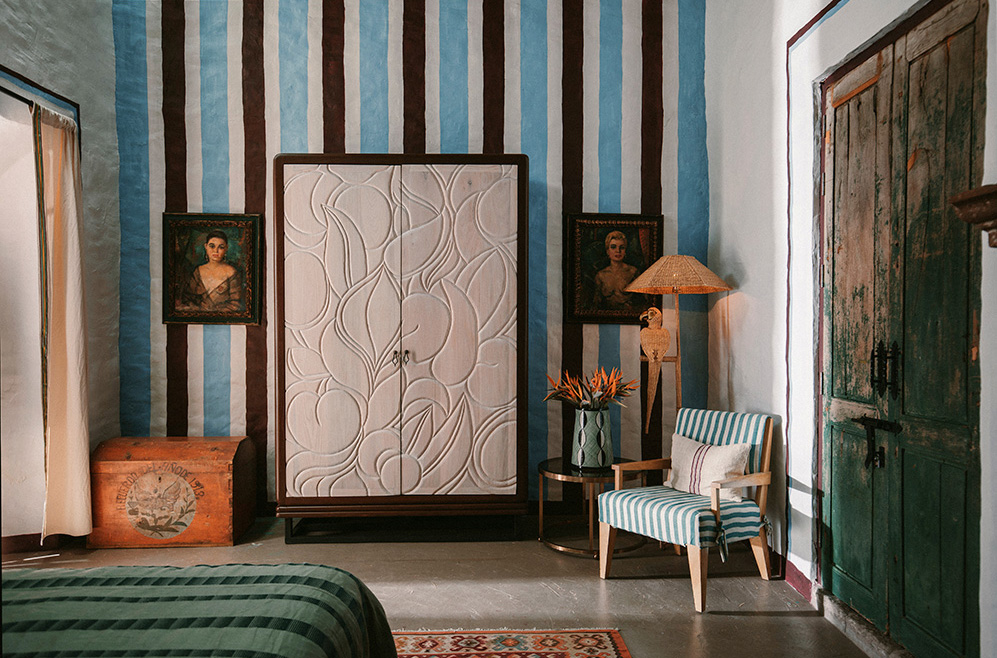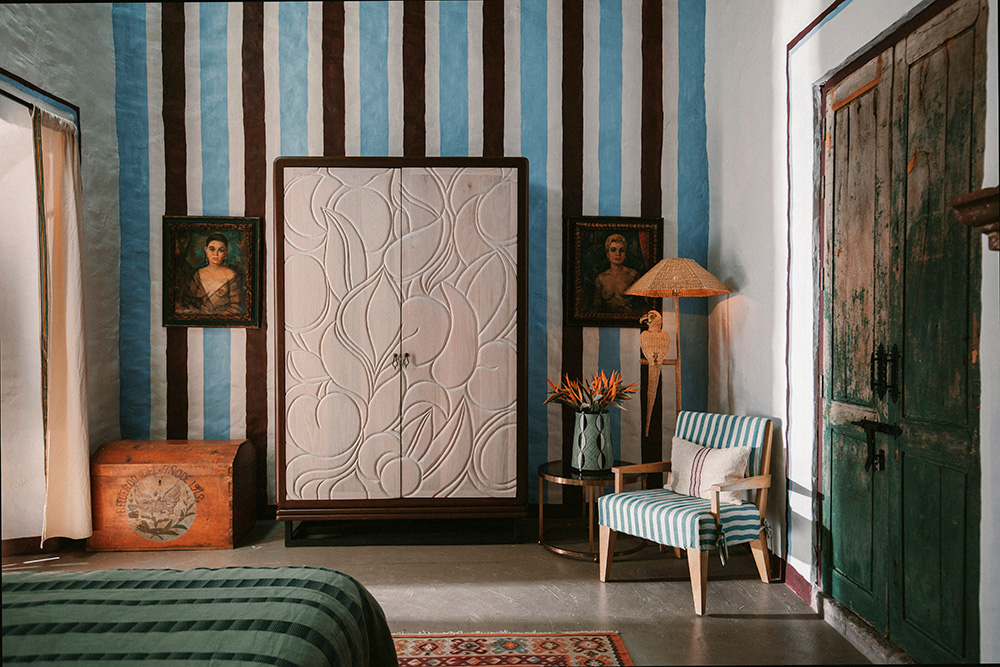 Like the sun and shadow that play across each artfully styled surface, Chana is a symphony in contrast. The ground-floor suite is also our tallest and most spacious, with 18-foot ceilings that seem to soar even higher atop richly handpainted walls and dreamy layers of color, line, and texture.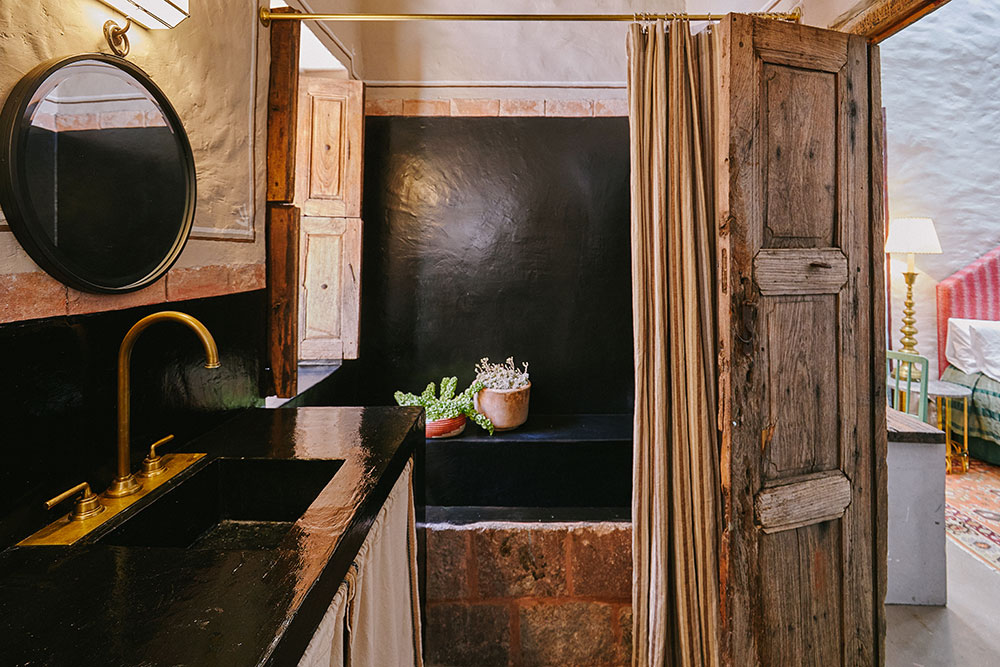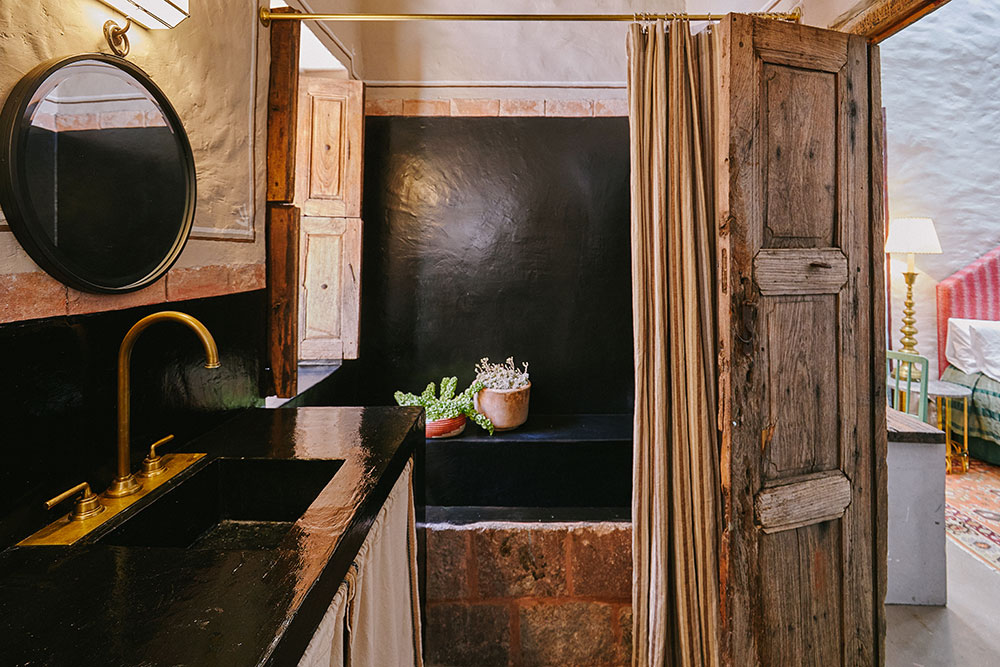 A double-vanity ensuite equally embraces this dance of dark and light, with fixtures of warm gold against midnight walls so deep they're almost barro negro. Twin circle mirrors wink coyly back at the wide porthole windows framing private slices of San Miguel sky, enchanting in every hour, from every angle, in every mood—
Much like Chana, herself.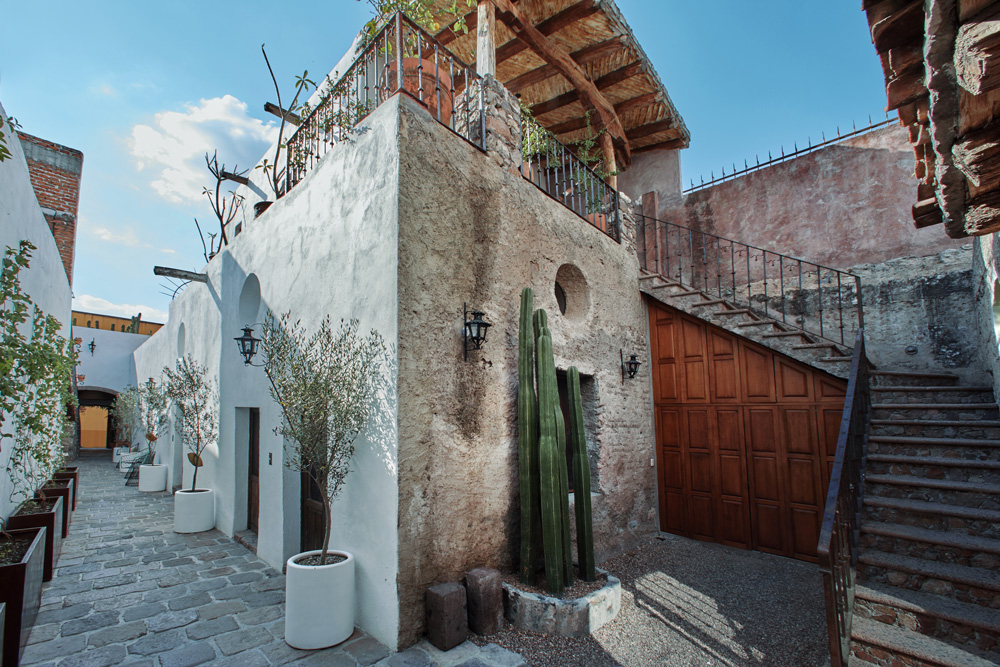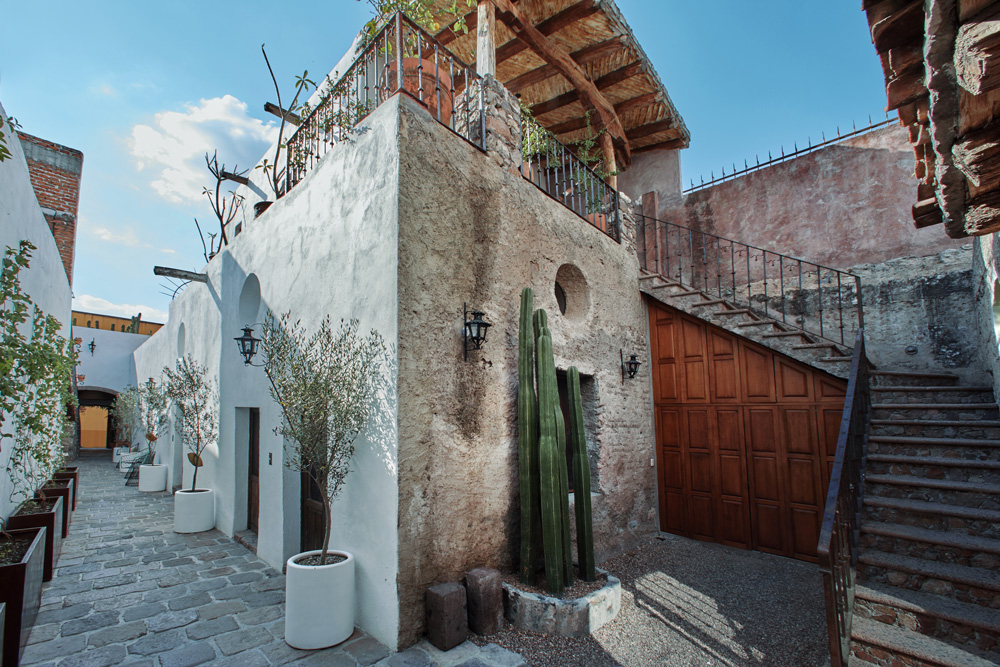 Daily Mesón Morning Basket
King Bed with Luxury Bedding
Decorative Stone Fireplace
Ensuite Bath with Tub & Rain Shower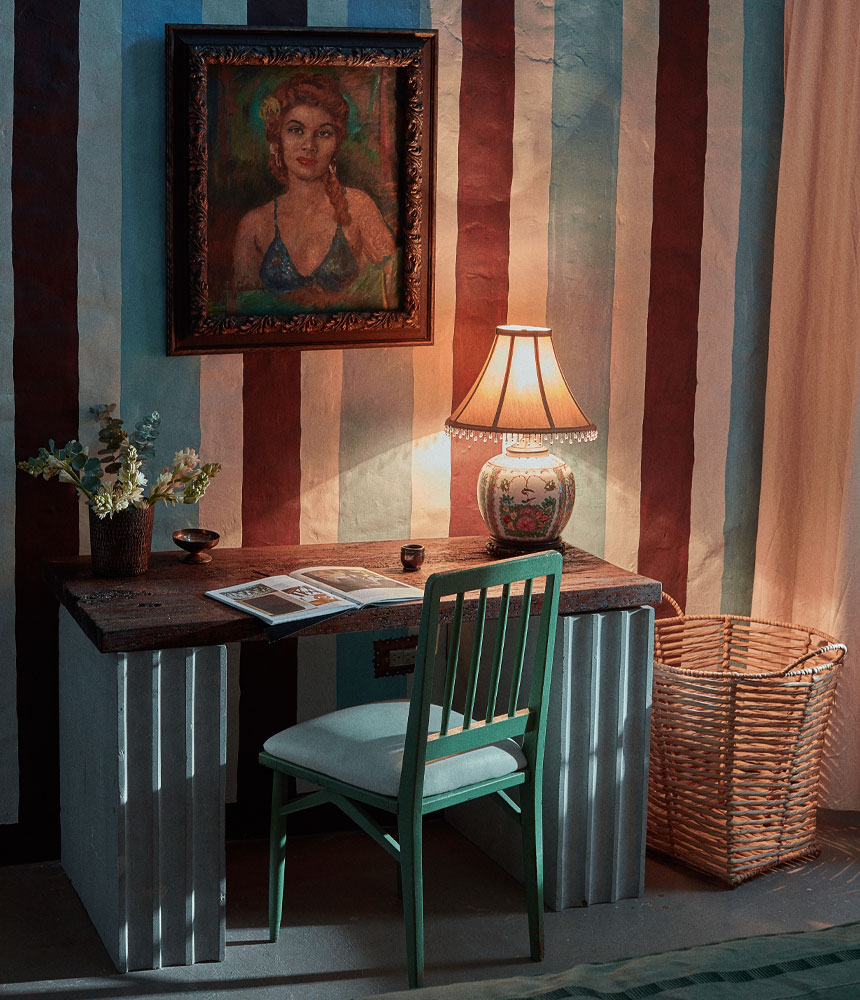 When a little excess is in order...